Anger Management Counseling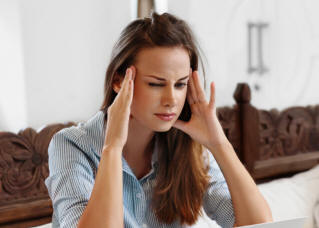 Do you experience frequent feelings of:
hostility
rage
irritability
outrage
contempt
the need for revenge
Are these emotions, causing problems in your:
job
school
home
your interpersonal relationships
If so, you may have an anger issue.
Anger is a normal emotion, but becomes an issue when it disrupts your life or the lives of those around you. Anger management is not about never getting angry. It is about learning to respond to anger instead of immediately reacting. It is about learning heathier ways of communication to gain more effective skills relating to others and handling difficult or stressful situations.
Our programs are designed for court ordered clients, business professionals and those seeking personal growth. We offer anger management coaching for adults and adolescents.
The Benefits of Anger Management:
Learn to recognize anger and change behavior before it becomes damaging.
Learn how to improve judgement and impulse control.
Experience less conflict with others.
Learn skills to increase your optimism, positive self-talk and attitude.
Improve communication skills in such a way that others appropriately understand your feelings and needs.
Gain skills in stress management to better cope with life's challenges.
Learn to take control of your own behavior, rather than blaming others for "making" you do things.
Improve skills in empathy and social awareness.
Improve workplace communication, reduce instances of aggression, gain skills in teamwork and leadership.
Gain skills in forgiveness, as well as, how to more accurately manage expectations.
$895 – includes initial interview, workbook and eight individual sessions.
Hendrick Counseling Services
Listening Because We Care
Information presented at HendrickCounseling.com is for educational purposes only and is not a substitute for medical or mental health advice or treatment for specific medical or psychological conditions. You should seek prompt medical care for any specific health issues, and consult your physician before starting a new health or fitness regimen. Use of this online service is subject to this disclaimer and the terms and conditions. Please read our PRIVACY STATEMENT.